Menachem Kuchar
Photographer

Exhibition in Yerushalayim, 2015
My new worldview of photography
After forty years of fine art photography, including exhibitions in Israel, New York and Warsaw, I have come to realise that in the digital age, the lessons taught by Ansel Adams continue to be our guide. I aspire to convey to my viewers the passion I felt at the scene, to cause observers to be partners in my emotional experience, to be "a bridge of empathy between" us. I achieve this by visualising my final image before I press the button, by precisely metering ambient light to achieve a wide tonal range and by using post camera techniques to expose what is hidden as a result of limitations in today's technology.
This approach applies to both colour as well as black and white work. The photographs presented in the current exhibition were taken within this mindset.
All the photographs were shot with a FujiFilm X-T1 mirrorless camera using a variety of Fujinon lenses.
Press here to view the Exhibition photographs.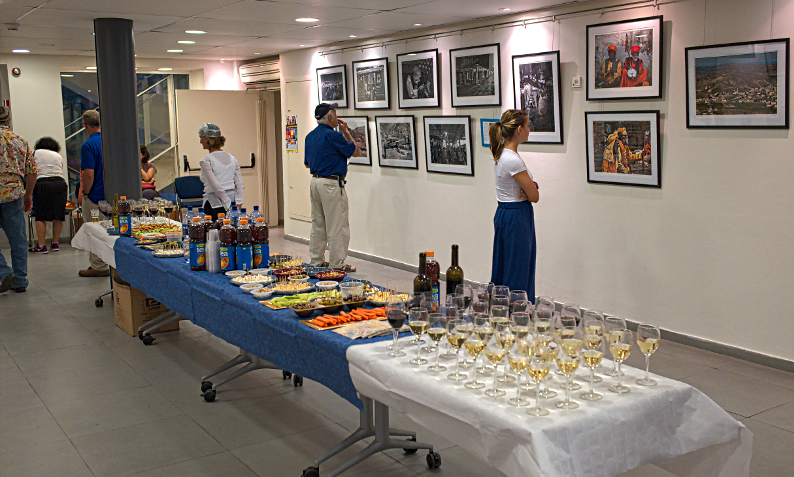 The first arrivals had more room to move around than the later ones -- viewing a part of my exhibition