One Man Show at Maoz Yam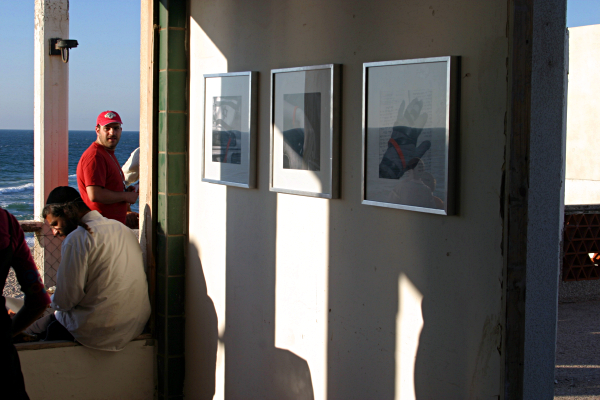 On 28th June, 2005, I held an exhibition of the early work I had done for the Actualities in Black & Orange collection. I was only able take a very few photographs of the exhibition which are presented here.
At the time I wrote an article expressing my feelings on what was happening.