Menachem's Writings
Super-Highways in Israel
and the poor little animals
This is my first guest blog. (Finally, a day off!) But, as you all know me by now, I will add my tuppence worth to it along the way [in maroon writing in square brackets ;-)].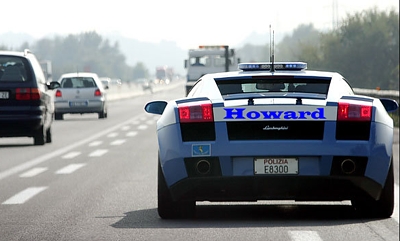 The blog is written by Howard, by all-time Randwick Flog champion. I had thought he would write about Flog: rules, techniques, scoring. But instead he has chosen to write about Kvish 6, Highway 6, Israel's only toll road and only private highway. Howard works there, so he is full of interesting information on the topic. He never tells me what he does there, but I think on Tuesdays they let him drive one of those cool Lamborghini patrol cars. The rest of the week he drinks tea and coffee with the Canadians. (Once they flew him over there to drink tea with them in Winnipeg.)
Kuch

A promise is a promise, so here is the info about the lighting on road 6. Just before i start it is amazing that you made no mention that the official name is "Cross Israel Highway #6 in name of Yitzchak Rabin". [What an oversight on my side -- I must have temporarily blanked out.]

I am sure you will now write something [Howard, you're you're doing a better job than me -- please the floor is yours]. Anyway, back to the road. The tender and contract did not stipulate lighting on the road except for the interchanges [well I sort of guessed it would be the Israeli government's fault. Like I originally said, "this "super" highway without lighting. This road was built in the 21st century."]. At a later stage, the C.I.H. (government body) asked Derech Eretz [the company building the super-highway] to plan for the lighting of all the road which would be additional works to be paid by the government, but [alas], this has been put aside as there is no money [well not for roads and railway lines anyway -- the other day the government used this excuse to halt work on the railway line from Beer Sheba to Ashkelon and from Yerushalyim to Tel Aviv via Modi'in. No-one talks about Eilat anymore. There is plenty of money for other things though, like education for example.]. The central part of the road has been prepared so that lighting can be done at a later date but that could be 10 years away [so don't hold your breath -- you'll die before then, if you survive that long driving on Israel's other roads.].

Derech Eretz is constructing the northern section which is called Section 18 and the project is going along before the planned opening date by about 6 months so they hope that in 12 months the road will be open. This will allow you to get to Yokneam [I've never been there and know nothing about the place, but, thanks, I'll be on the road to nowhere the day it opens] from the Gush [Etzion, not Katif, yet] in about 1 3/4 hours and if you do get your dream car, it will more than likely be less [Don't worry -- I always dream, but are they raising the speed limit?]. Sections 19 and 20 are open, so next year the road will be 130km in length.
Now that you know the length, what about the width? In the very, very near future, Derech Eretz will start the project to widen the road at the request of C.I.H. [I knew the wide nature strip was a bureaucratic mistake.] As the traffic on the road grows, each section will have to be widened -- so [please] tell everyone to drive at a steady pace so i can stay at work longer. [Howard, I promise to do everything in my power to make that the Canadian road builders think you are indispensable.]

The first section to be done is north of Kessem. [He means Kassam (also spelt Qassam). The intersection is called Kassam after the nearby (Israeli) town for Kfar Kassam. But as a word Kassam does not project a popular image these days, the propaganda machine now refers to it as Kessem (Quessem in Israeli raod language), which means magic. Believe me, the only magic of a Kassam is that the army is unable (and the government seems unwilling) to stop them).]

Section 18 will not have any lighting as it causes problems with nature. The Greenies apparently won on this issue. I suppose that 19 and 20 are the same. Other highways have lights as they have already destroyed the nature in other ways so at least you get to see what went Kaput. [This I always find interesting -- the Greens have been able to "force" the government to spend lots of money on tunnels, bridges and other devices to aid the poor little animals, native to the area, to crossover and forage. I really think this is commendable -- I love animals as much as the next human. However, the highway runs, for quite a distance, parallel to and in close proximity to the so-called security fence or wall. This ugly concrete structure seals the area hermetically. No animals are able to forage, let alone cross over for Nature calls. Now explain to me, purely in environmental terms of course, why the animals have no need or desire to cross an extra hundred metres to the east of the highway.]

Now that i have given you food for your thoughts, i have to get back to work [I hope Radio 2UE is playing in the background -- Stuart Bocking will be on soon -- I really miss Clive Robertson; he was very entertaining. You can still hear him for a couple hours on Sundays. What a wit.] and i have been doing a lot of that lately [widening the road and finding cheap lighting?].

Shark [that's what Howard calls himself.]
Thanks Sharkie. I hope I understood the story,
Previous posts:
---