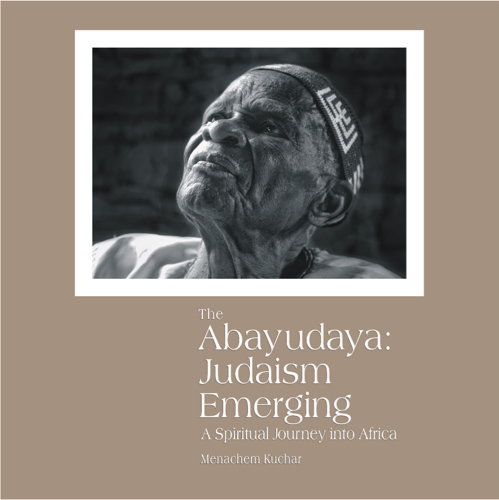 The Abayudaya: Judaism Emerging
A Spiritual Journey into Africa
I am an artistic narrative photographer, with over forty years experience producing photographic art. My focus is on exhibiting real people in their home environment rather than in a studio, listening to them and reflecting their lives and desires. I seek to produce photographs that are empowering representations of my subjects, unaccompanied by my interference, all the while remaining faithful to my artistic aspirations.
With this background I have taken upon myself the task of chronicling the history of the Abayudaya of Uganda. The volume I have produced narrates their experiences in both photographs, captions and generous descriptive text.
The Abayudaya are descendants of followers of one man, a leader with great vision. Nearly a century ago, he discovered Judaism in a Jewish wilderness, attaching himself to the God of Israel or as he expressed it, to the Old Testament, viz the Torah way of life. He initially developed his biblical understanding into a practice and ritual, in complete Jewish isolation. Only later did he encounter real Jews, who helped him further his comprehension of traditional Jewish practice.
It is now over seven years since I first met the Abayudaya. In many ways the ramifications of this experience have changed who I am and what I believe to be important, in directions I could not have previously imagined. This book is an attempt to explain the phenomenon by inviting readers to accompany me on my exciting spiritual journey together with my African friends.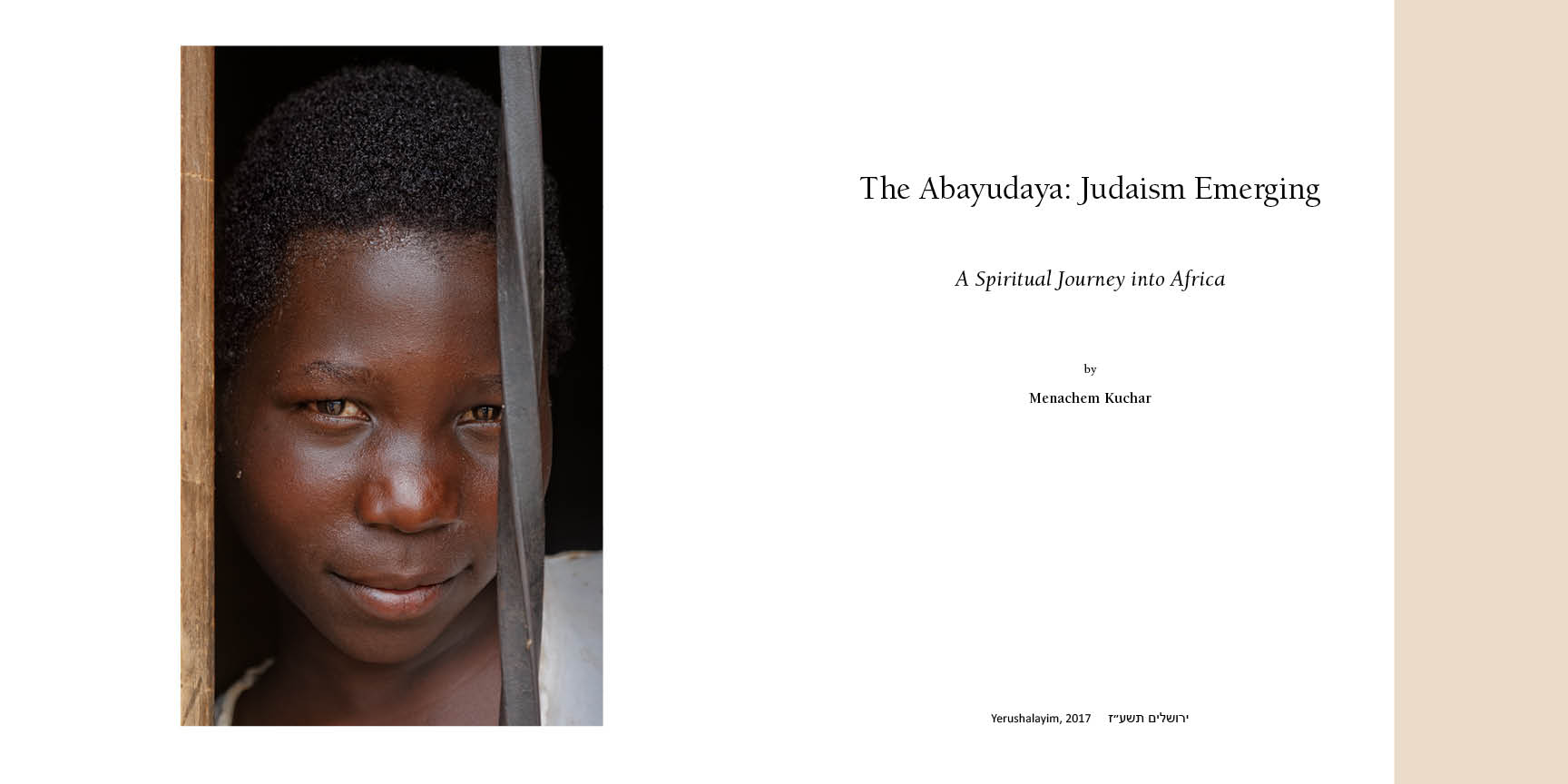 A synopsis of the book

Interest in Judaism from outside the Jewish world as we know it, is today at a high not seen since the Hadrianic decrees, before which Judaism was missionary religion, not in the Christian or Moslem sense, but in showing by example the virtues of following haShem's Torah. Amongst other restrictions imposed by Roman Emperor Hadrian, following the Judean defeat in the revolt against Rome in 135 C.E., was a total ban on conversion to Judaism on pain of death for both the convert and converters. This ban was diligently maintained by the Roman Church, the successor of the Empire.

Times have changed.The last couple of centuries have seen the emancipation of the Jews and gradually the general acceptance of Jewish conversions. That is the Jewish side of the story. However, today around the world, more and more people are discovering and adopting Judaism on their own volition, outside of any Jewish framework. Academics estimate there is now an equal number of wannabe Jews as real Jews.

My book relates the story of one man, a powerful and charismatic leader, who 100 years ago discovered Judaism without knowing that there was such a people or religion. Within a very short time, three thousand people gathered around him, joining in his Jewish practice. With only a missionary African translation of the bible as his guide, he built a Jewish community in Uganda.

My account traces this community's development, its ups and downs, especially the blatant antisemitism of the Idi Amin administration which decreed many edicts, reducing the community's number to a mere handful of adherents. Only a very few continued Jewish rites in secret.

By the late eighties the Abayudaya gradually began a slow recovery. Synagogues were reopened and children were educated in their customs and liturgy.

But the community was not yet recognised by the outside Jewish world. This acceptance came slowly. I portray the Abayudaya struggle for international Jewish endorsement, at first some accepting Conservative conversion in 2002, but finally culminating in Orthodox conversion in June 2016 for those who opted out of Conservative Judaism, desiring the tradition Judaism they had always practiced.

In the book I also refer to other groups in Africa and Asia, who are traversing similar paths. Some have an historic connection to the people of Israel, but most, as occurred in the latter years of the Second Temple, and is predicted by the prophet Zekharia, feel a need to attach themselves to the God of Israel and His Torah. In addition to the Abayudaya in Uganda, I include a chapter about other emerging Jewish communities with which I have been in contact and visited, in many unlikely locations. These include the ancient, almost forgotten Jewish community in Kaifeng China, the Lemba of South Africa and Zimbabwe, the Bnei Yeshuroun, the Bassa and the Baleng of Cameroon, the Igbo of Nigeria, the Bnei Israel of Maharashtra India, the Pashtun of Afghanistan and Pakistan who refer to themselves as Bani Israel, and close to home, the Samaritans of Israel.

With the aid of my graphic photography, coupled with an understanding of history and yearnings, I present in this book my African Jewish encounters, helping the Abayudaya achieve their century old dream of orthodox acceptance and conversion.





Published in Yerushalayim by the Hadar Rimon Gallery, 2017, 160 pages, 12" x 12" (30cm x 30cm) square format, soft cover.




View some photographs from the book View some pages from the book Menachem's Home Page